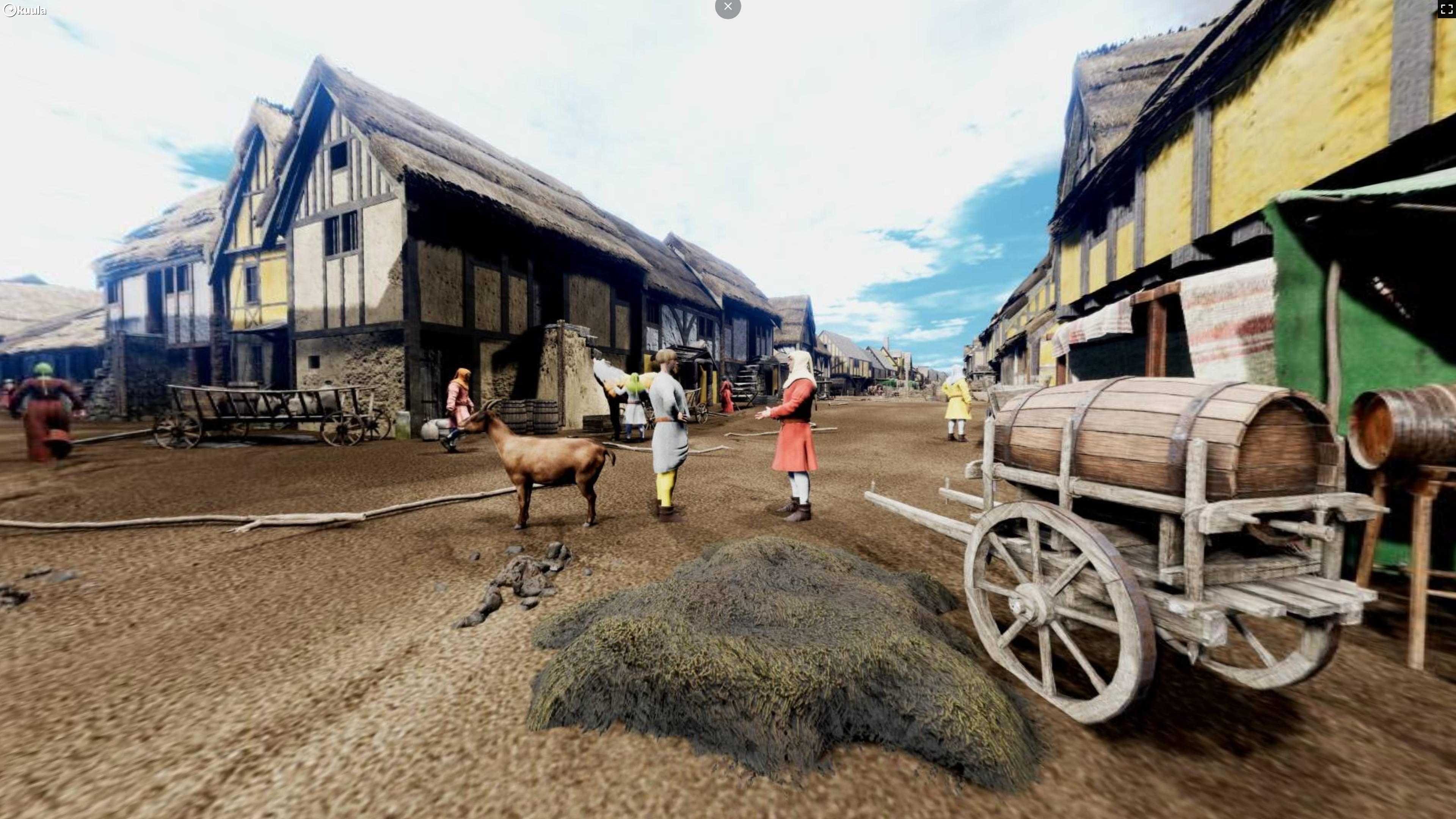 Markets in Perth
Markets were very important for trade in the Middle Ages. The main market in Perth took place in the centre of the High Street. Here food, cloth, pottery, leather goods and metalwork were sold. There was also a market for fish in Watergate, and a separate market for salt in Salt Vennel.
The site of the market was indicated by a stone column known as the mercat cross. (Mercat is the traditional Scots term for market.) The mercat cross was the place where public announcements were made and criminals were punished.
Several times a year fairs were held. These were bigger events which attracted traders from further away. Goods were brought in from places such as England, France, Scandinavia and the Baltic. Fairs were often accompanied by entertainment and were usually timed around great religious celebrations.